Wimbledon's Most Renowned Hog Roast Company
At the heart of every successful event is a delicious meal that can be enjoyed by everyone in attendance; and as one of the leading catering services in this populous district, here at Hog Roast Wimbledon, we pride ourselves on our ability to execute the finest hog roast dishes in the area. If you want your perfect menu prepare din your dream location, Hog Roast Wimbledon are the local caterers who can help you make it happen. We can supply bespoke hog roast catering packages in any type of venue in the area.
But while succulent, slow-roasted pigs are most definitely our speciality, our menus are far more expansive than what our name might initially suggest. By offering a full selection of fork-tender, rotisserie-cooked meats – covering everything from free-range chicken and beef to freshly-caught fish – and alternate veggie-based options, we can fully encompass the dietary needs of our clients and their guests, no matter what the occasion calls for. Our passion-driven team can do extraordinary things in small windows of time, and we're always looking for new and exciting ways to dazzle our customers.
So, whether you've got a special celebration on the horizon, or plans to impress those big-time clients at work, look no further than Hog Roast Wimbledon. We promise to serve a spectacular spread that will leave your guests grinning for days!
Our Jaw-Dropping Feasts Are Made From The Best Ingredients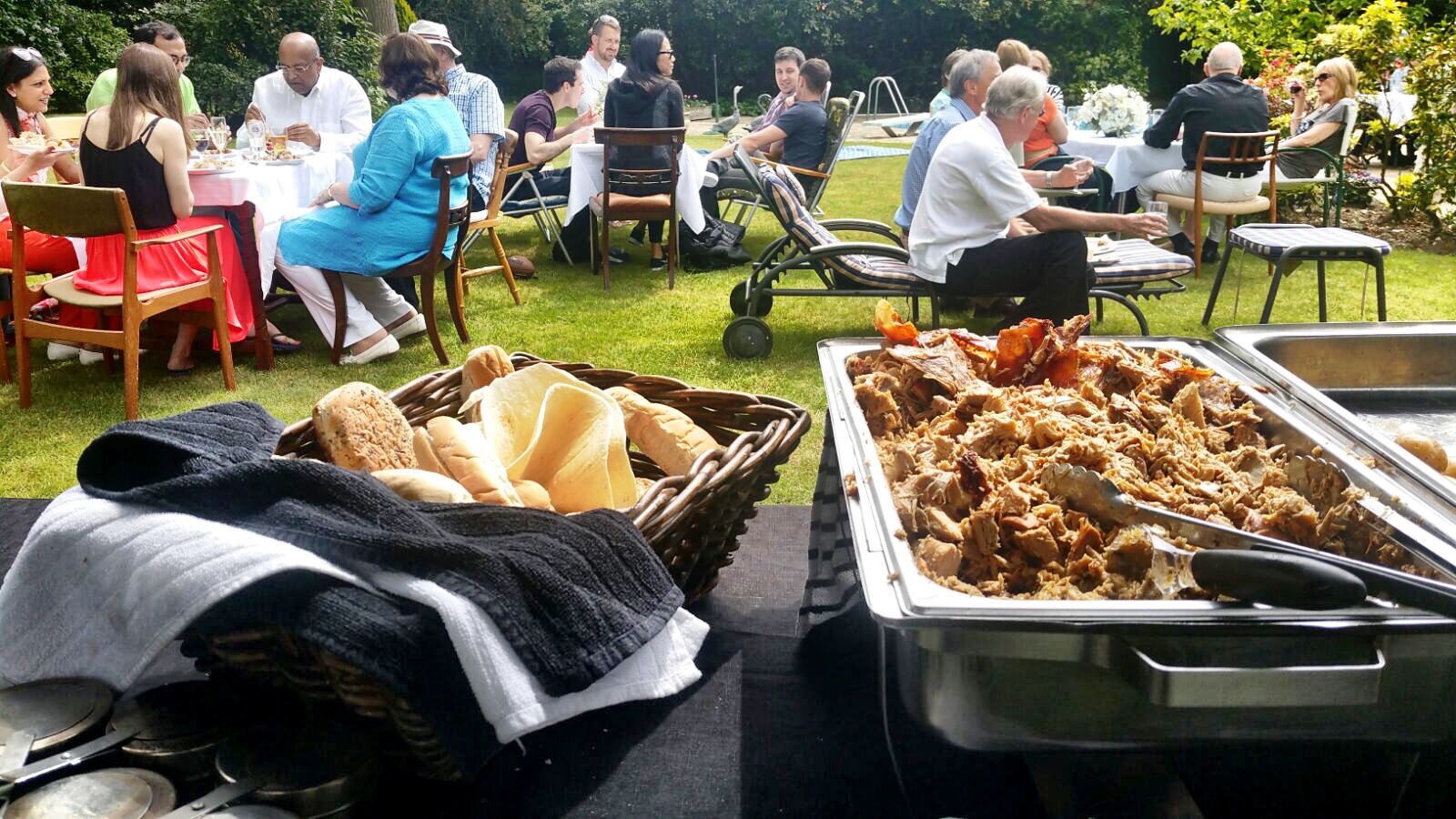 Hog Roast Wimbledon would never dream of serving you (or any of your guests for that matter!) anything but the very best, which is why we have gone to great lengths to source the highest-quality ingredients within our reach.
On that note, we think you'll be pleased to know that our produce comes exclusively from award-winning, British farms in the local area, which is the secret to how we create equally fresh, and mouth-wateringly tasty meals time and time again. Not only that but unlike most mobile catering services out there, our team of highly-trained chefs are committed to cooking every single one of our dishes from scratch in the hours leading up to your organised function; meaning you'll also get to enjoy the unforgettable experience of witnessing the slow-roasting process first hand!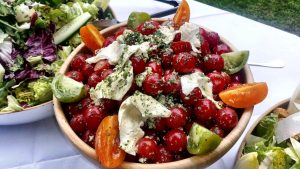 In our experience, guests thoroughly enjoy being able to watch the show-stopping cooking method, while the swirling aromas of well-seasoned meats, complete with sides of herb-infused stuffing and tangy applesauce helps to build on the pre-mealtime excitement.
For more information on our dining options, take a look at our selection of pre-set menus available on our website, or discuss bespoke catering with our team today.
Did Someone Say Bespoke Catering?
Yes, yes we did…
You see, we've been doing what we do for a long time now, and so we understand that no two events are ever the same. There are always unique requirements and intricate details to think about; such as food intolerances, taste variations, budgetary differences and, of course, themes – but the list doesn't stop there. At Hog Roast Wimbledon, it's our job to take all of these elements into consideration – and we have – which is why we have chosen to give our clients complete free rein when it comes to customising their catering plans.
By offering a fully bespoke service that allows each and every one of our customers the chance to formulate their own, personalised group-dining arrangement, we can ensure that our clients receive exactly what they want from their events without any compromise.
Our staff will always go above and beyond to transform your ideas into a reality, resulting in a spectacular day for everyone involved.
Affordable Hog Roast Rentals!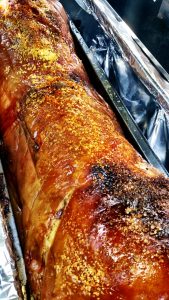 We would recommend our fully catered for service to anyone looking for a good time, but if you fancy handling all the cooking and serving yourself, we can also facilitate this by way of our rental option.
Hog Roast Wimbledon is the leading supplier of hog roasting equipment and accessories in the whole of the UK, and these are available for anyone to hire out or even purchase for a reasonable cost. Included in your fee, our highly-skilled team will train you how to rustle up the best hog roast you have ever tasted using one of our many user-friendly machines, which we'll deliver to your chosen address at a time that is most convenient for you. We'll also drop-off a package of wholesome ingredients, gas canisters, cutlery and crockery, and, depending on what your needs are, dining furniture.
Book with Hog Roast Wimbledon and experience straightforward and stress-free catering today!