Wimbledon's Most Renowned Hog Roast Company
If you're looking for something extra special for your next celebration, why not book a delicious hog roast from one of the best caterers in South London, Hog Roast Wimbledon? As you can imagine, we serve up some of the best and tastiest hog roasts this side of the Thames.
However, while our speciality may be juicy, tender roasted meat, we offer far more than just our signature spit roasted pigs. Our passionate team can also rustle up all kinds of delicious dishes, from party platters and traditional finger foods, to more exotic offerings, together with a simply amazing selection of delicious desserts.
It couldn't be easier to impress your guests when you treat them to one of Hog Roast Wimbledon's speciality feasts!
Imagine our juicy hog roasts as the centrepiece for your next celebration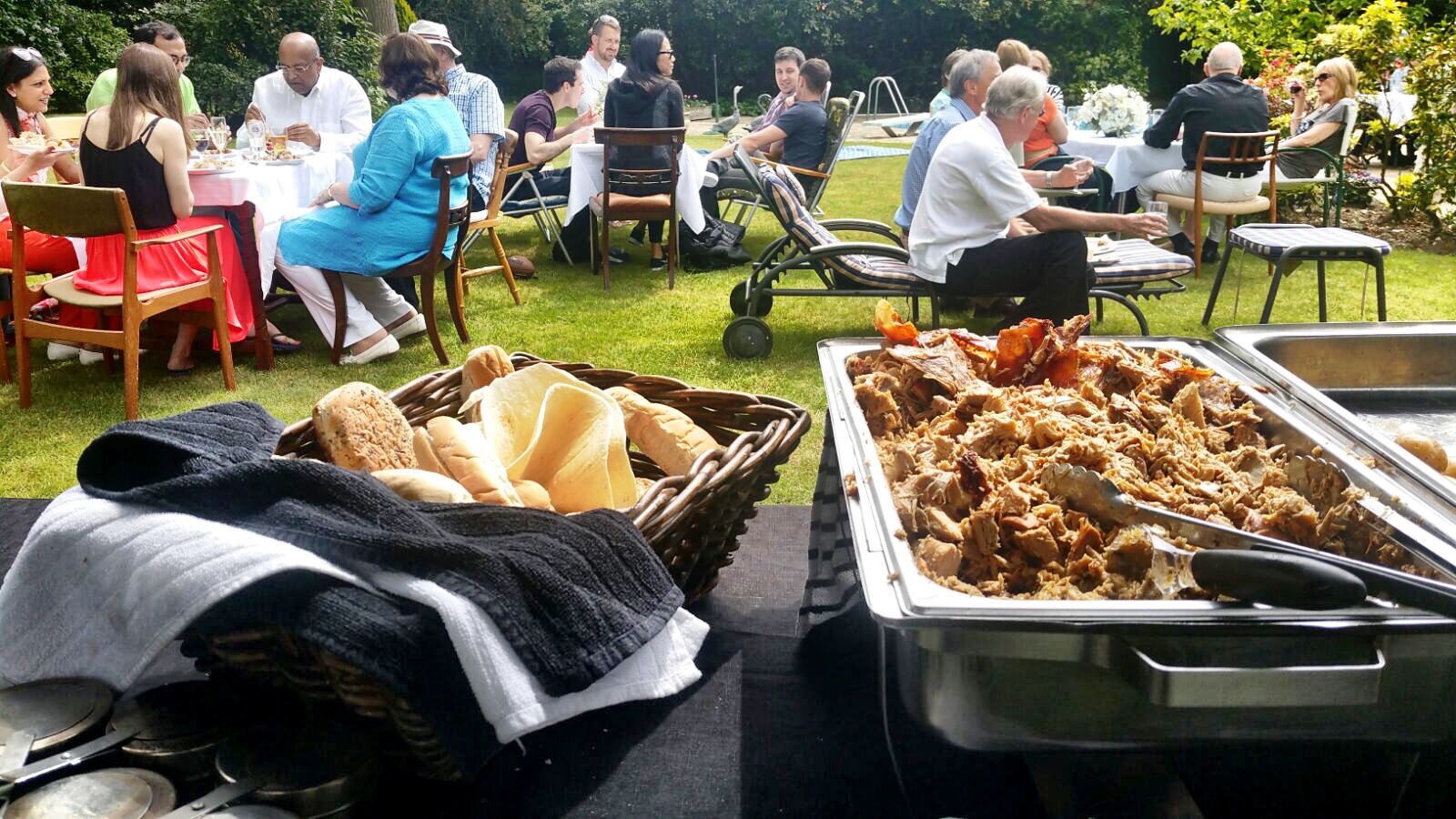 As you can imagine, our spit-roasted hogs are the perfect centrepiece for any kind of celebration or occasion. What's more, they can be served up in a number of ways. From thick slices of juicy meat nestling inside a soft, freshly baked roll, complete with stuffing and apple sauce, to the focal point of an elaborate buffet, our hog roasts are not just superbly scrumptious, but they're supremely flexible in the sense that they can be served in a number of different ways.
Take a moment to imagine how impressed your guests will be when they see a full hog being roasted by our professional chefs. Take a moment to savour that unmistakable aroma. And, take a moment or more to imagine the taste of that tender and juicy meat melting in your mouth. Tempted?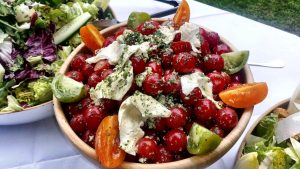 We're sure you are! So why not take a look at what's on offer in our menu section? You'll see that we offer a fantastic variety of celebratory food, including vegetarian options too.
Wimbledon Event Caterers
The Hog Roast Wimbledon team love being involved in celebrating annual events no matter how grand or low-key. There are some traditions of course, which are as old and respected as the Lawn Tennis Association itself, but we relish the opportunity to shake things up a bit and allow people to deviate from the norm, by offering an alternative dining experience that you may not have even considered before.
Our hog roast menus and the service we provide can be adapted to suit any kind of occasion and we are so experienced in event planning, that no detail is too small, ensuring we fulfil your requirements to the letter. We are equally adept at catering for chic corporate events to promote the opening of a new boutique, as we are at putting on a laid-back open-air buffet for a huge crowd of lively tennis fans. Whether you want delicate handmade canapes to welcome guests at a more formal gathering, or a massive freshly-prepared buffet with enough food to feed everyone watching the action on centre court, Hog Roast Wimbledon has a menu for you.
Hire a hog roast machine in Wimbledon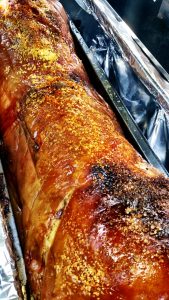 Why not impress your friends by operating one of our very own hog roast machines? We can provide you with a fully equipped hog roast machine complete with gas bottle directly to your venue so that you can get into immediate action! You can choose one of our own freshly prepared hogs or choose to roast your own – the choice is yours. Our easy-to-use hog roast machines are extremely popular and are an excellent talking point for any gathering.
Contact us today and we will talk you through the various options that are available to you. Whatever your decision, we'll ensure that your event catering is organised with as little hassle as possible.